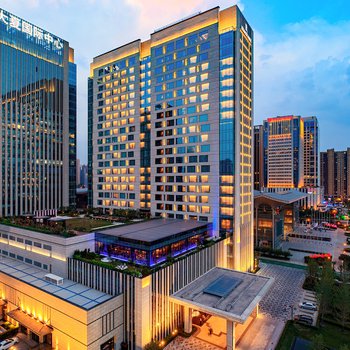 The Renaissance Hotel is one of the newest hotels in Xi'an, having opened in 2018. Free in-room Wi-Fi is available at this property.
With Xi'an Railway Station just 10km away and Xi'an Xianyang International Airport only 43km away, transportation is very convenient. Just a short walk from Huizhan Zhongxin Metro Station, traveling to most city destinations is a breeze. The hotel is located close to many of Xi'an's attractions including Shanxi History Museum and Tang Lotus Garden.
After a long day of sightseeing, guests can retire to the comfort of the hotel. Airport pickup can be arranged by the hotel upon request.
There's never a dull moment at this hotel, our guests indicate that the facilities are excellent. Perfect for those working on the move, this hotel caters to a large number of business guests.